COMPLETELY FREE, NO STRINGS! Build a huge Community and handle your transactions from start to finish on a mobile phone YOU BECOME THE NEIGHBORHOOD SOURCE FOR BUYING/SELLING, DISCOUNTS AT LOCAL STORES AND RESTAURANTS, LOCAL CONTRACTORS DEALS, DISCOUNTS AT MAJOR RETAILERS, AND DEALS ON EVERYTHING NEEDED TO MOVE!
Offered FREE to members
The Mobile APP is being Offerred FREE to Realtors and not by the NAR
Your clients will shop via the APP and save with online discounts and in-store coupons. They save, your business grows, retailers sell products. EVERYONE WINS
Sponsors. Amazon, Best Buy, IKEA, Walmart, Target Kohls etc.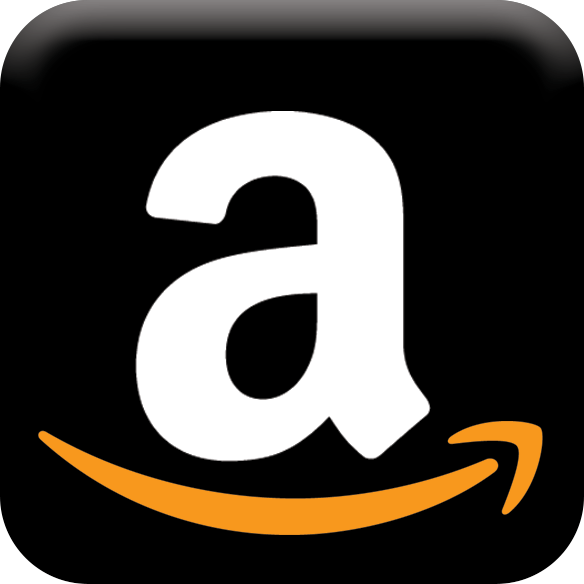 *Advant360 is not affiliated with NAR or Retailers. We are a3rd party marketing company
BENEFITS OF A MOBILE APP
The Advant360 RE App was produced by agents for agents. Your APP will provide buyers and sellers end to end tools to complete the transaction and later furnish, decorate, remodel and feel welcomed in their new neighborhood.
The mobile markplace is quickly making websites obsolete. Mobile apps alow you to completely capture your clients and potential clients attention by pushing immediate notifications/alerts to there phone and being in front of them wherever they go
Stop giving out business cards, web addresses and hope they call, simply have people download your app in 2 seconds and you can see their activity and push notifications
Customers can search homes, schedule appointments and contact you right on their phone
90 % of home searches are done on mobile phones
We provide a complete Real Estate business plan integrating your community, business owners, coupons and social media
Your new APP turns you into a complete home selling or buying professional, covering everything from home searches to furniture, moving, insurance and more.
Your new app provides clients access to book inspections, attorneys, movers and more right from their phone using your trusted professionals
Automatic Referrals from community members as well as clients

Full MLS Integration

, Neighborhood, Crime and School Stats

, Market Value analysis

To do checklists and Document Signing

Discounted furniture, home products, décor and any other name brand products in store or online

Deals at local restaurants, retail, fitness, beauty, events and more to feel welcomed in the neighborhood
FREE Features that Seamlessly Grow Your Business...
Transactions
Your potential clients can now use your APP on their phone to:
Browse all MLS listings
Check Neighborhood and Crime Stats
Check School Stats
Check Their Homes Market Value
Follow To-Do Checklists for Buyers and Sellers
Book services (Home Inspector,Mover,Attorney etc.) right from your app
Sign Docs
Scheule Appointments via your in-app calendar
One click calls or live chat with you
Local Business Deals
We will assist you in having LOCAL BUSINESSES UPLOAD COUPONS TO WELCOME YOUR NEW HOMEOWNERS AND/OR YOUR COMMUNITY. Advant360 will prepare and contact a list of your local stores/restaurants and have them (FREE) upload scannable coupons from your APP.

THIS IS A FANTASTIC MOTIVATION TO HAVE HUNDREDS OR EVEN THOUSANDS OF LOCAL HOMEOWNERS DOWNLOAD YOUR APP. ONCE DOWNLOADED YOU CAN SEND NOTIFICATIONS AND STAY IN FRONT OF THEM FOR LIFE!

We will also provide you a free plan to reach thousands of locals via social media for massive downloads. IMMEDIATELY INCREASE YOUR AUDIENCE AND POTENTIAL CUSTOMERBASE AND REFERRALS

Major Retail in-store Coupons and Online Savings
Align yourself with the nations top retailers with ONLINE AND IN-STORE COUPONS. You will be in front of your whole community whenever they shop! Everyone will know and love you!!! Customers can save online or scan your coupons in stores at over 50 major retailers and rising.

Your homebuyers will also go to your app to Furnish and decorate at a discount their new homes using your coupons! You truly will be there end to end professional! Referrals.. Referrals... Referrals
Your Circle of Professionals Needed to Close on a Home or Remodel
Your clients can book any service needed to close on their home right from your APP
.
Bookings are sent directly to the professional and tracked for you.
Home Inspections
Mortgage
Attorneys
Homeowners Insurance
Appraisals
Movers
Staging
Photography
Title
Flood Insurance
Remodelers
THE ONLY TOOL AVAILABLE WHICH TURNS REALTORS INTO THE CENTER OF INFLUENCE IN THEIR NEIGHBORHOODS. BECOME FAMOUS WITHIN 30 DAYS
Download our business growth plan...
Be on the home screen of every homeowner in your area...
Follow our proven strategy to have thousands, thats right, THOUSANDS of local homeowners download your APP to their phone's home screen.
Use our local business coupons, Major Retailer in-store coupons and online deals feature as a motivation for your community to download your APP. Once downloaded you can push notifications to their phones with local Real Estate information, values, tips, new coupon annoincements and more to attract new business and referrals.
Our current agents are getting thousands of downloads and immediately increasing their business.
Once you sign up we will contact you and show you how to:
Use Facebook Communities to spread your APP download links
Use Social Ads
Contact Local Business Owners to upload coupons for FREE
Keep your community engaged thru push notifications
To put it simply we will show you how to boost your business using your new APP immediately
Assist in all Aspects of Home Ownership
Brand yourself and become the center of influence in your town !! FILL OUT THE FORM AND WE WILL CONTACT YOU